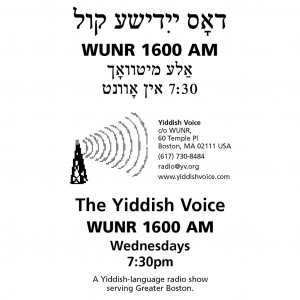 Samuel Kassow (Bonus)
Show notes
Samuel Kassow is the Charles H. Northam Professor of History at Trinity College, and is recognized as one of the world's leading scholars on the Holocaust and the Jews of Poland. Kassow was born in 1946 in a DP-camp in Stuttgart, Germany and grew up speaking Yiddish. Kassow attended the London School of Economics and Princeton University where he earned a PhD in 1976 with a study about students and professors in Tsarist Russia. He is widely known for his 2007 book Who Will Write Our History? Emanuel Ringelblum, the Warsaw Ghetto, and the Oyneg Shabes Archive (Indiana University Press). He was elected a Fellow of the American Academy for Jewish Research, has won numerous awards, and has lectured widely.
Sholem Beinfeld led these interviews with Professors Samuel Kassow and Elissa Bemporad, who, along with numerous other academic experts, will soon take part in the YIVO's conference JEWS IN AND AFTER THE 1917 RUSSIAN REVOLUTION, Sun/Mon Nov 5-6. See: https://yivo.org/1917
Bonus podcast: some of the interviews could not be included in the broadcast due to time limitations. This is a bonus podcast with material that could not be included in the original broadcast on Novermber 1, 2017.
Hosts
Guests